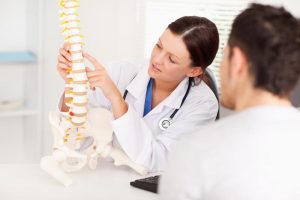 Known as the inflammation of joints, arthritis is a common problem around the world yet also one that's wildly misunderstood. Those with arthritis will tell you of the swelling, stiffness, and overall discomfort that comes with the disease. Unfortunately, the decreased range of motion and pain can gradually get worse with age.
Why is it misunderstood? Because people often label it as a single disease when this isn't the case. Instead, there are over 100 types of arthritis. Affecting around 50 million in the US alone, arthritis is considered the leading cause of disability. At Appleton Chiropractic Center in Pompano Beach,Florida, there are two types of arthritis with which we can help!
As well as rheumatoid arthritis, seen as a chronic inflammatory disorder, we can also help with osteoarthritis, a degenerative disorder that targets flexible joint cartilage. We'll recommend a non-invasive treatment plan, and combine this with suggestions for self-care.
Choosing Pompano Beach Appleton Chiropractic Center
As a non-invasive solution, the right chiropractic service will help you to manage your arthritis. While over-the-counter medication can be a great pain reliever in the short-term, the pain will only return and you'll be back to square one. Our team of brilliant professionals will offer a non-addictive therapy alternative called 'chiropractic adjustment'. In addition, Dr. Appleton has been trained on and is using MLS Robotic Laser therapy.
With adjustments, you can align the spine and reduce many mobility issues. As well as working on the targeted joints, we'll also aim to improve the nervous system as a whole. By doing this, it'll be much easier for your body to manage the symptoms caused by these two forms of arthritis.
Benefits of Partnering with Appleton Chiropractic Center
Improved flexibility
Improved range of motion
Reduced pain and discomfort
Improved lifestyle (increased activity)
Decreased inflammation
Reliable partners with extensive experience and superior knowledge
To talk to a professional service, feel free to dial our number today and make an appointment to see Dr. Appleton. He will listen to your symptoms and recommend a treatment plan that suits YOU! Your 1st consultation is complementary! Call to day, be seen today. 954-973-0710