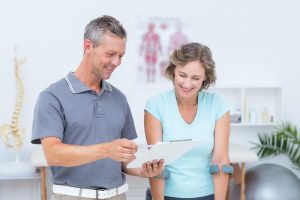 Education Requirements to Become a Doctor of Chiropractic
Despite popular belief, those who want to become a doctor of chiropractic (DC) have a strict and intense educational and licensing journey ahead; only the best will survive the training and treat patients at the end of it all.
Thanks to the development of doctoral graduate school programs, these nationally accredited systems last for four years and require all prospective doctors to complete at least 4,200 hours of laboratory, classroom, and clinical internship; the intense nature of the course puts it on a par with osteopathic (DO) and allopathic (MD) medical schools.
In the federal Medicare program and across most states, chiropractors are physician-level providers and the services provided by DCs can also be found in federal health delivery systems. This includes;
All State Workers' Compensation Programs
How Does it Work?
Before even considering chiropractic college, applicants are required to have a pre-medical undergraduate college education with preferable experience in the sciences. If applicants are lucky enough to pass the entry requirements, an intense four/five years follow. Students are put through intense testing and they spend much time in clinical training to learn of intricate adjusting techniques, patient safety, and every single aspect of the profession.
Just like medical doctors, chiropractors are required to learn the healing sciences. In fact, their education in some areas can be more rigorous than that of their MD colleagues. For example, specialized areas include physiology, anatomy, public health, rehabilitation, and nutrition. Within their professional training, all students must spend one year with actual patients in a clinical-based program.
For the last 25 years, the minimum experience for chiropractors in a lab, classroom, and clinical facility has been 4,200 hours. The educational system for chiropractors is continually assessed and approved by a US Department of Education-recognized accrediting agency. Once the training has been completed, chiropractors know how to diagnose and recommend a tailored treatment plan for a plethora of health problems.
If you want to check the licensing of your chiropractor, the industry is governed by the National Board of Chiropractic Examiners(NBCE); all operating chiropractors must have a state license after passing an NBCE-administered national board exam. Even after this, to continue practicing and retain the license, certain educational requirements must be met each year and this is something Pompano Beach chiropractors should ensure.