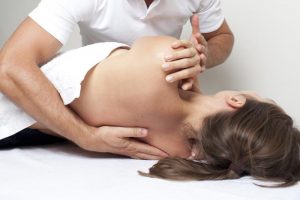 You've made your first appointment with a Pompano Beach chiropractor, but now don't really know what to expect? If so, don't worry because plenty have felt the same in the past. To start, the Pompano Beach chiropractor will take your history and then perform a chiropractic physical examination (to take the first steps towards a diagnosis). If required, the Pompano Beach chiropractor may use imaging devices or lab tests.
---
Once the chiropractor has a better understanding of your problem they will be better placed to recommend a chiropractic treatment plan (involving chiropractic care or otherwise). If the chiropractor decides you need a different line of care (instead of or as well as chiropractic care), they will refer you to another professional.
If you have any questions or concerns regarding your chiropractic treatment, they will sit down with you and provide answers. If different options are available, you'll learn the pros and cons of choosing each.
In terms of the number of chiropractic visits required, this will all depend on the severity of your issue. However, your chiropractor will also provide advice on lifestyle, diet, home care, exercise, etc. At all times, they will keep your best interests in mind and suggest solutions that will improve your health in both the short-term and long-term!